We're super excited for this year's liveaboard trips, and we want to infect you with the same level of thrill. So, we prepared a list of things on why we love diving through liveaboard so much:
---
Meet Friendly Diving Crews
Two thumbs up to the crews behind every safe and sound trip of MV Nautica. Their years of service and experience sailing across the Indonesian Archipelago is a proof of a solid and strong background for every liveaboard trip. As a team, they will ensure your diving activities will be super fun and comfortable.

---
Gain New Diving Friends
New adventures through liveaboard means new friends! Liveaboard dive trip allows you to meet new and familiar people who loves diving as much as you do! Enjoy a little chit chat with them and you'll surely learn new things about scuba diving.

---
Create a challenge
Create a personal or group challenge with your new liveaboard friends! Whether it is a Pose underwater challenge, Close Encounter with the Whale Sharks Challenge, or even an Underwater Cleanup challenge, you will surely not just enjoy the trip — you will also make your diving a service to the community.

---
Enjoy the Breathtaking Sceneries
From the blue sky, green-capped islands to the sun-kissed faces of your co-divers, every scene from a liveaboard expedition is worth remembering. Make your Liveaboard trips last by capturing every moment with your cameras, or, simply save them in your biological hard drive!

---
Take a liveaboard trip with your buddies for a chill-and-thrill party. Celebrate your special friend's day with an exciting dive through liveaboard. Or, take a liveaboard adventure to escape the city. It is up to you. It will surely be worth it!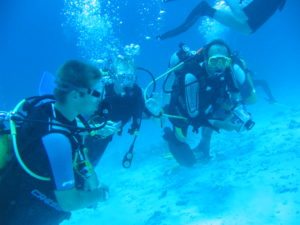 Save your spot onboard MV Nautica!