"BloopBloopBloop!" – (Translation) "Hello, Divers!"
Back on mainland Singapore and nursing a serious case of 'land-sickness' as I contemplate and reminisce on the recent trip onboard MV Nautica to Anambas.
Remembering just days ago, we called the boat our home for that weekend some called the long Easter weekend.
So we began our journey from land to sea with a ferry transfer from Nongsa point. Thereafter, we were greeted with very familiar faces of the Boat Crew, Cruise Director (whom will be featured more) and the Captain on the craft itself. Then as all dive gatherings go, it was the briefing for the next days' activities and then starts the feasting!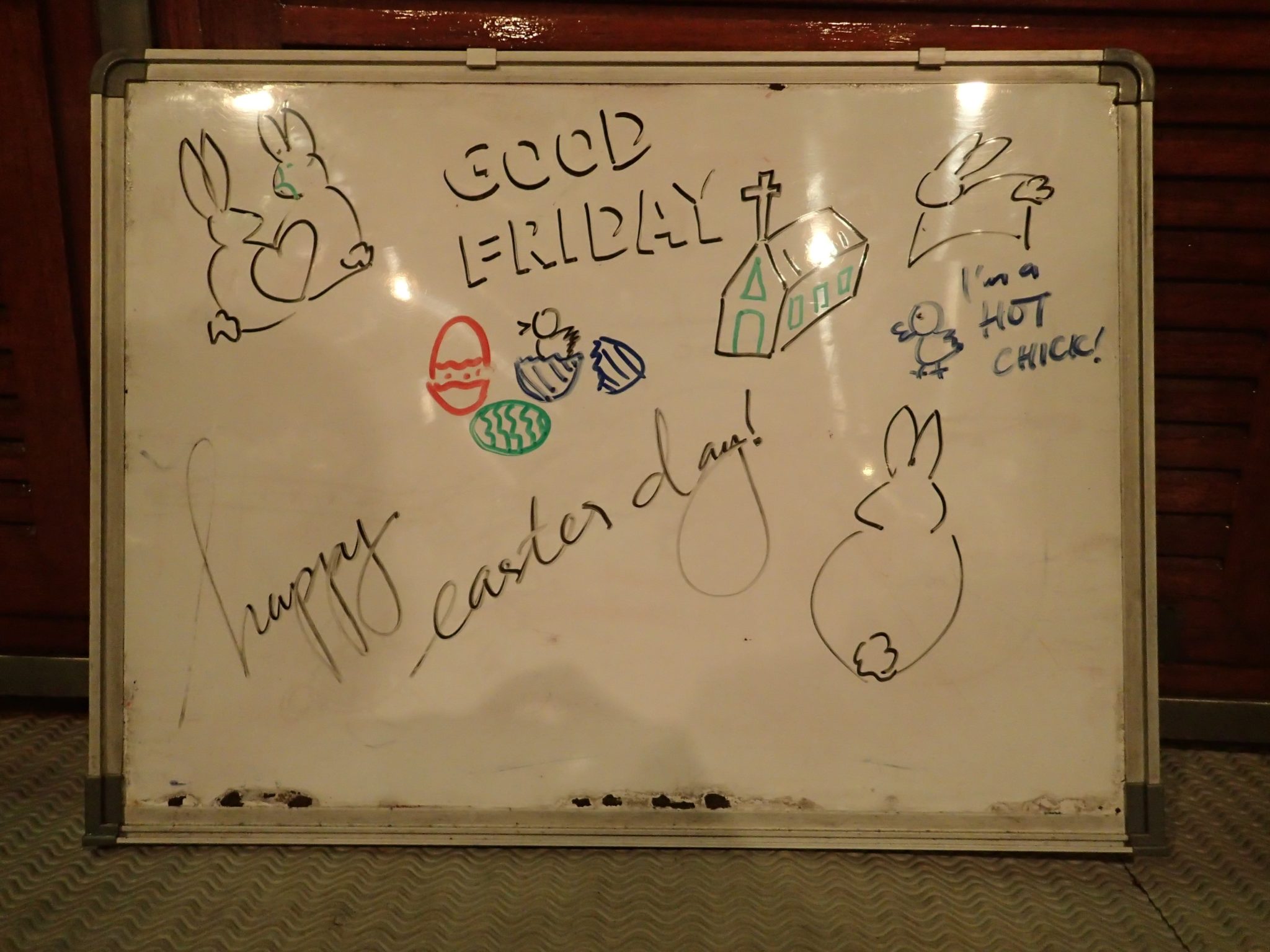 After what seems to be forever due to tough waves and long travel to location, we were greeted with the clear pristine waters of Anambas islands. And as divers, we all know it too well to start the day right and well with a dive!
As this is the second time personally to dive in Anambas, we were greeted with the familiar sight of Malang Biru – the nice looking citadel-like structure on the top(I still don't know what that structure is) of the island sings sweet melodies into our hearts as we geared up, shuffle to the edge of the deck and went SPLASH! Let the fun begin!!
Having read the reviews on the recent activities (dynamite fishing) happening around the area, we maintained hopeful while bracing ourselves for the worse. The sites that we used to know were mostly a coral graveyard of sorts. We spent a day dive at Malang Biru, one at Katoaka and making our way back to Malang Biru for the night dive for the first day. After which, we spent an entire day at Dammar to explore the reef and pinnacles before leaving for Igara Wreck and home-bound we sailed.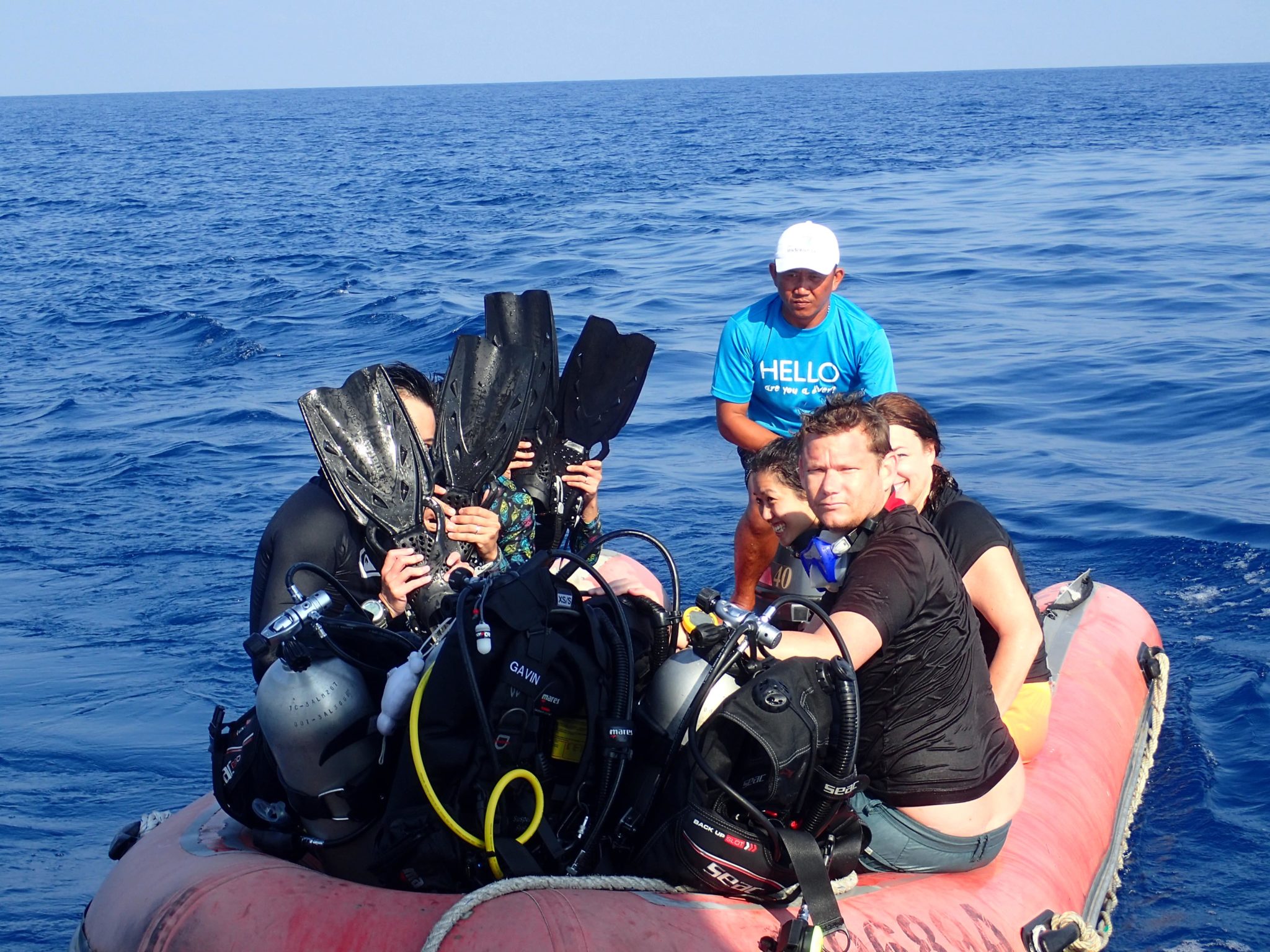 Leaving the thought of the damaged corals behind, the aquatic life we saw was that of a huge variety. There were fusiliers, the adorable clown fishes (aka 'Nemo'), the titan trigger fish, barracudas, stingrays, some small crustaceans, bumphead parrot fishes and too many bat fishes.
But the experience of L.O.B. is not isolated with diving. During our surface intervals and breaks from diving, old friends, new friends and dive crew came together to play 'dai-di', do accidental magic tricks and jam to some sweet sweet music all over the boat. The highlight of the on-board entertainment would probably be the dance performance we got from our Cruise Direction, Arshad!!! So much laughter and smiles once the dancing got kicked off after all the ice was broken and new friendships were forged.
It was a wonderful experience with too much to talk about; you have to experience it yourself! Getting off the boat was tough but my friends and I are already finding our next opening. (:
Written By:  Glen Goh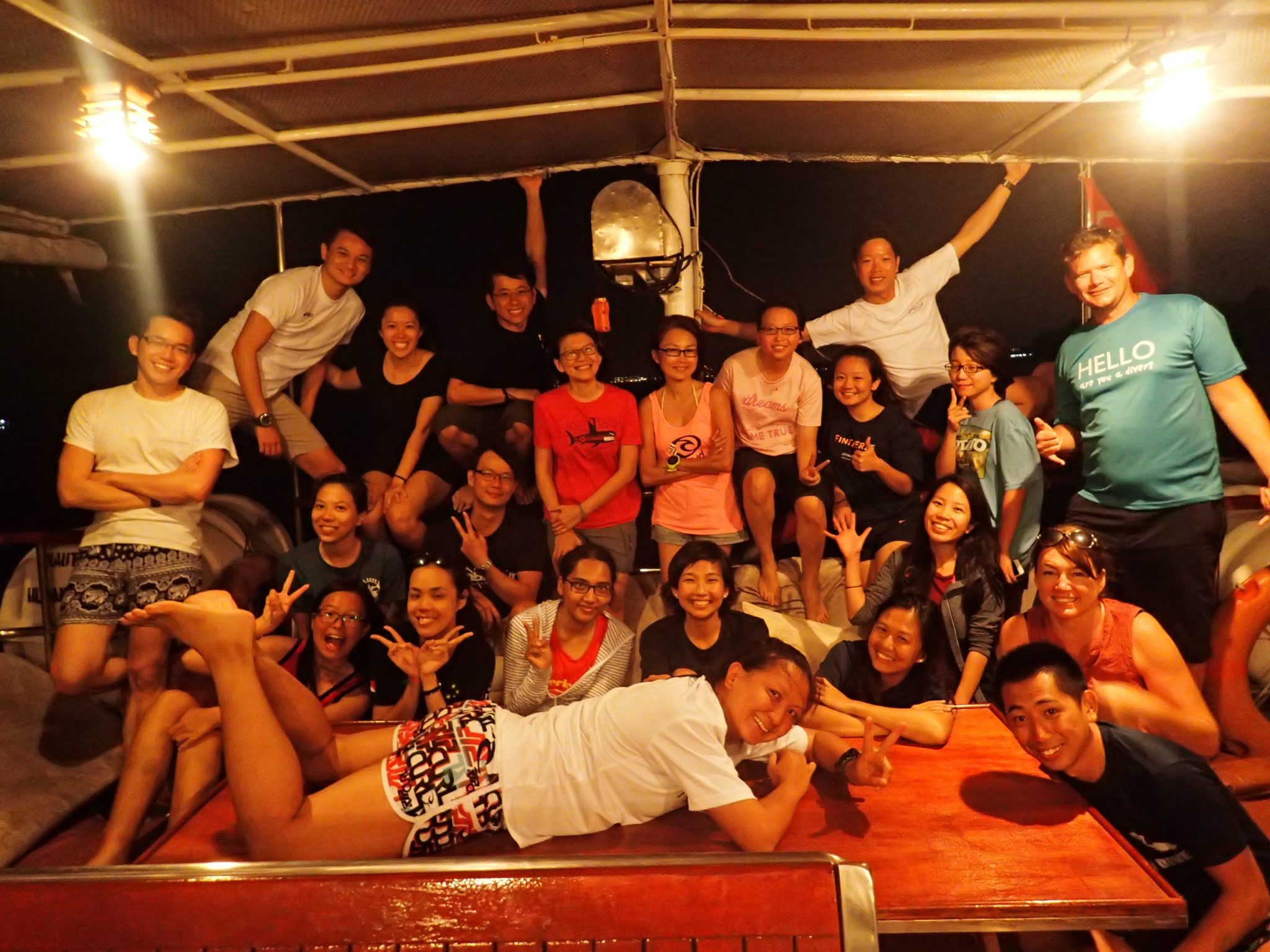 Click here to see the locations that MV Nautica visits on a weekly basis.