As promised, we will be kicking off a mini series of dive site information! As MV Nautica visits Pulau Tioman on a regular basis, some of you might ask, what's the difference between the normal land trips and with an LOB. Out of the many reasons, the chance to visit further dive sites which will be hard to get to if you are diving from a resort. First off, we have Tiger Reef!
Dive site information for Tiger Reef, Pulau Tioman at a glance,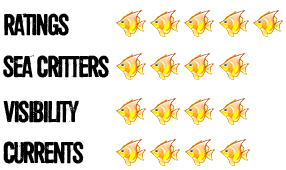 This site is a must dive for all leisure divers visiting Pulau Tioman!! Conditions are good through the months of March to November. Fear not, as Nautica provides you with the best LOB diving Malaysia has to offer on a regular basis.
The site is actually a pinnacle, submerged reefs. It has an amazing rock formation. It starts of at 9m and goes as deep as 25m. Everything is covered by soft coral, hard corals, barrel sponges including sea whips, sea fans and crinoids. Since Tiger Reef is not frequently dived, you can find very little human impact on the corals.
It is one of the most impressive reefs in the area that attracts of fish of all kinds, including angel, puffer, lion, snapper, fusiliers, batfish, jacks, titan trigger, parrots, butterfly, stingray and tuna. Since currents are often stronger barracuda, blacktip sharks and other pelagic creatures like whale-sharks may put in an appearance here.
The visibility at this site can go be at 10 to 20m and even more on a really good day. However, currents can be moderate to strong at this site. So divers should be prepared for the slightly tougher conditions. Tiger Reef will be sure to put a smile on your face and a dent in your camera's memory because there is just too much to see and snap.
Stay tuned for information on other dive sites in Pulau Tioman!