Hello there! It has been some time since we last shared with you about the happenings of our trip. On the lovely weekend of 10 – 12 June, MV Nautica set sail for Anambas Islands. We had the pleasure of hosting 24 divers this time around, with some of them doing their rescue and advance courses.
As usual  the divers met up at Tanah Merah Ferry Terminal and took a ferry over to Nongsa Point Marina, where MV Nautica was already waiting. Surprisingly, the journey to anambas was very smooth and we managed to reach Damar Island early. In total we did two dives at Damar Island's Reef and another two at Damar Pinnacle. The pinnacle dives were a little more challenging as the currents present were a little stronger. As for visibility, it was at about 10-15 meters.  However, at about 5 in the evening, the weather started to turn. The winds started to pick up and the surface started to get choppy. This carried on throughout the night as we were making our way to Igara Wreck. Some poor souls also fell seasick on our journey back. Due to the choppy seas we could only manage one dive at Igara which also had strong persisting currents both on the surface and underwater. Visibility was at about 5 meters. Nevertheless, some of the divers still enjoyed their dive at Igara Wreck.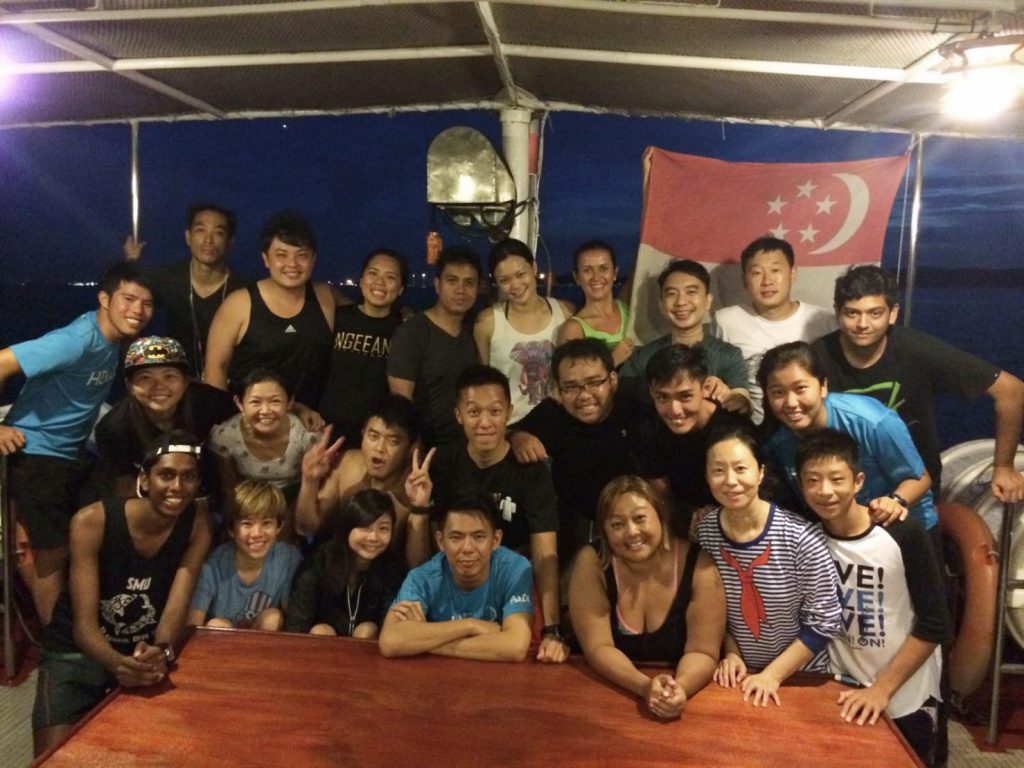 This weekend we had three June babies onboard (Kenneth, Ying Ran, Pei Yu) and to their surprise we had a mini birthday celebration for them! To our horror, we could not find the candles for the cake so Serene (one of the rescue divers) very quickly took a few pieces of pineapple and put them on a toothpick. As we indulged in the cake MV Nautica was making her way back to Punggol Marina. With new friendships forged and the divers smiling ear to ear it is safe to say that it was an eventful weekend on Nautica even with the sea state not being favourable.