We were graced with fantastic weather over the weekend of 15 – 17 Jan. The sun was out, with good visibility and calm conditions at all the dive sites. It was indeed very fortunate to have spent a beautiful weekend with 13 other divers at Riau Islands on MV Nautica.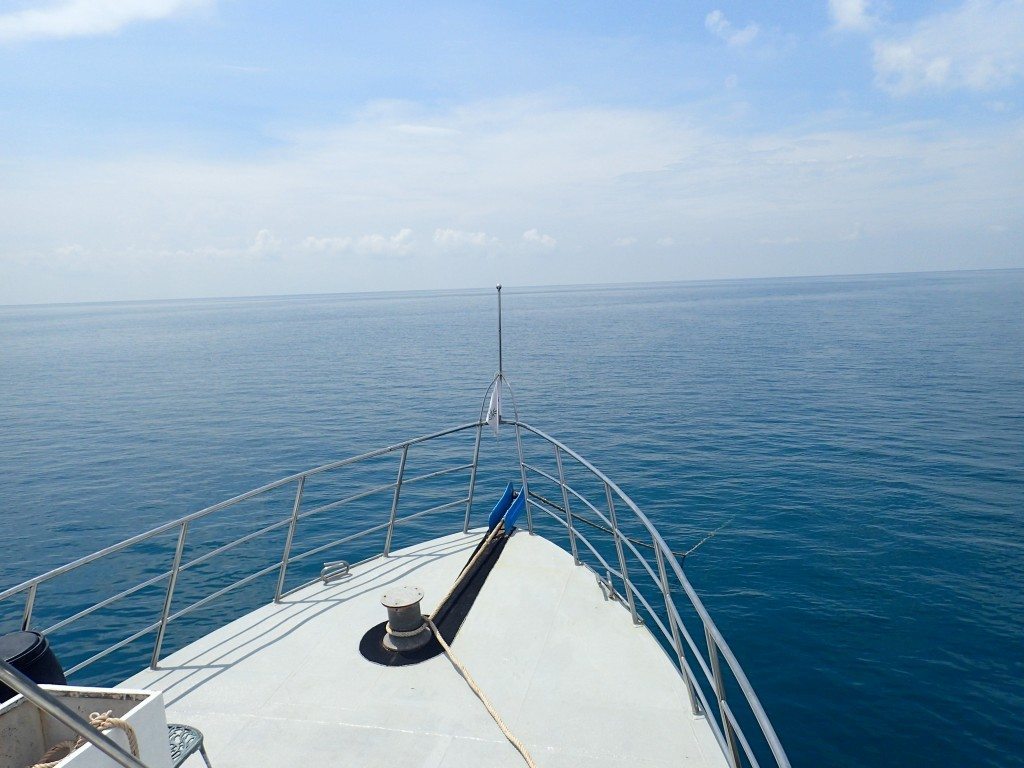 Endless Blue
Also this trip was a unique experience as there were three courses being conducted on MV Nautica. I was teaching the open water students, Gerry Flynn was instructing the advanced students and Jacki Ng had the pleasure of coaching the rescue divers. Not forgetting our leisure divers too, who were led by DM Edward Valdez.
It was a challenge trying to select the appropriate dive sites for all the different levels of divers we had. After the two days of diving, I can safely say that all the divers were satisfied with the sites we went to.
Understandably, the group that garnered the most attention was the rescue trio. They were put through various scenarios such as panic divers, missing diver and unresponsive diver situations multiple times. By the end of the trip, it was evident that they had a tiring yet fruitful experience.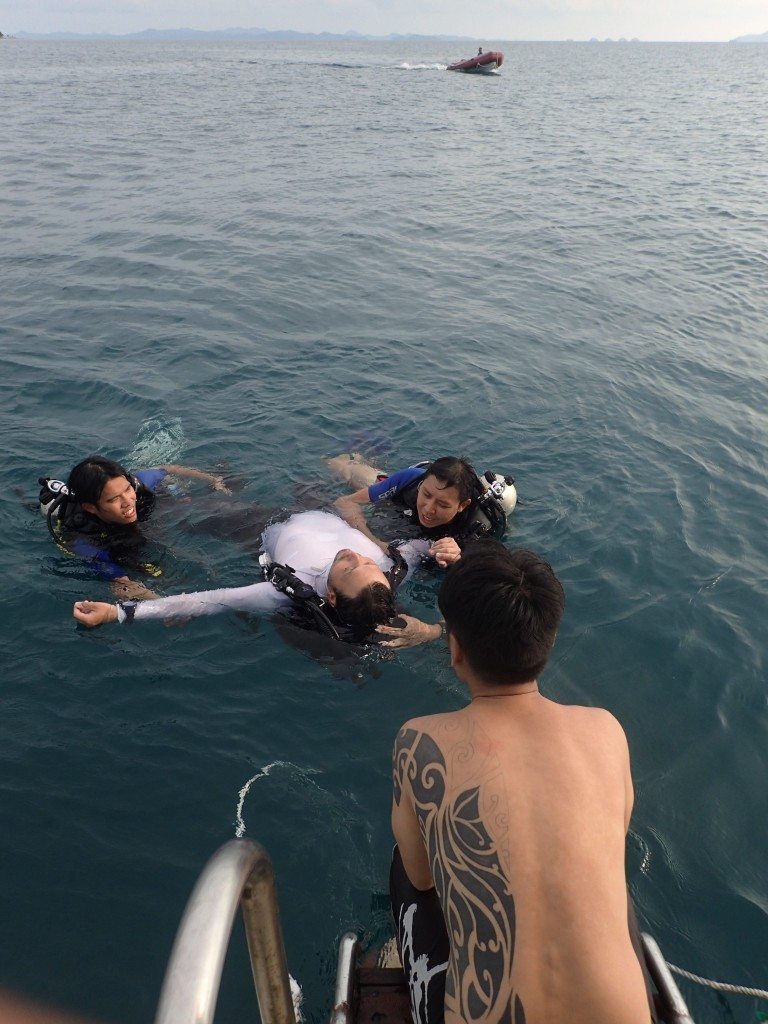 One thousand, two thousand, three thousand and prepare!
As for the advance divers, they polished up their buoyancy, did navigation patterns and completed a drift dive. It was also their first time experiencing the night and deep dives!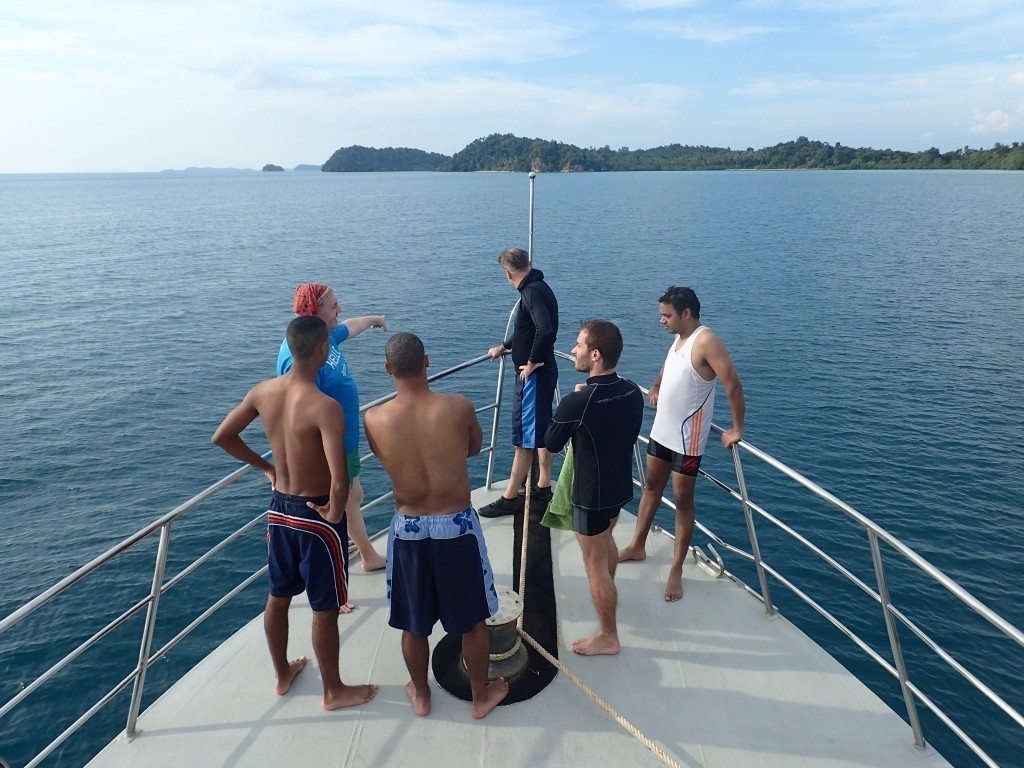 Briefing Time!
Here are some of the other photos taken over the weekend, enjoy!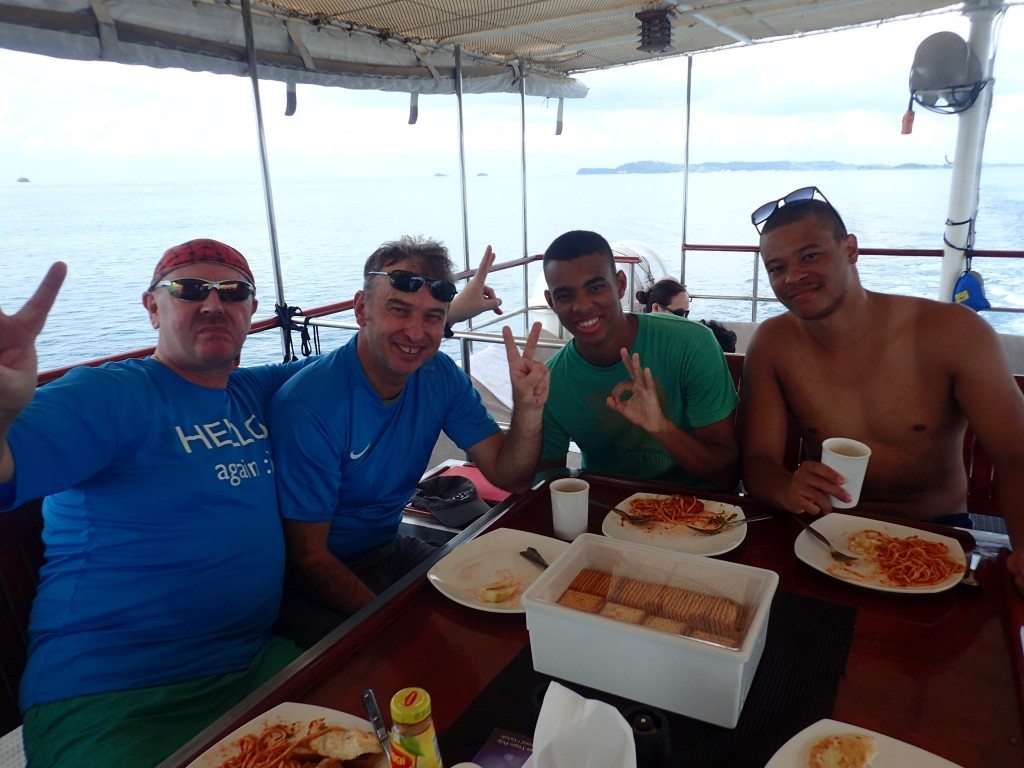 Breakfast with the Flynn and Bouckenooghes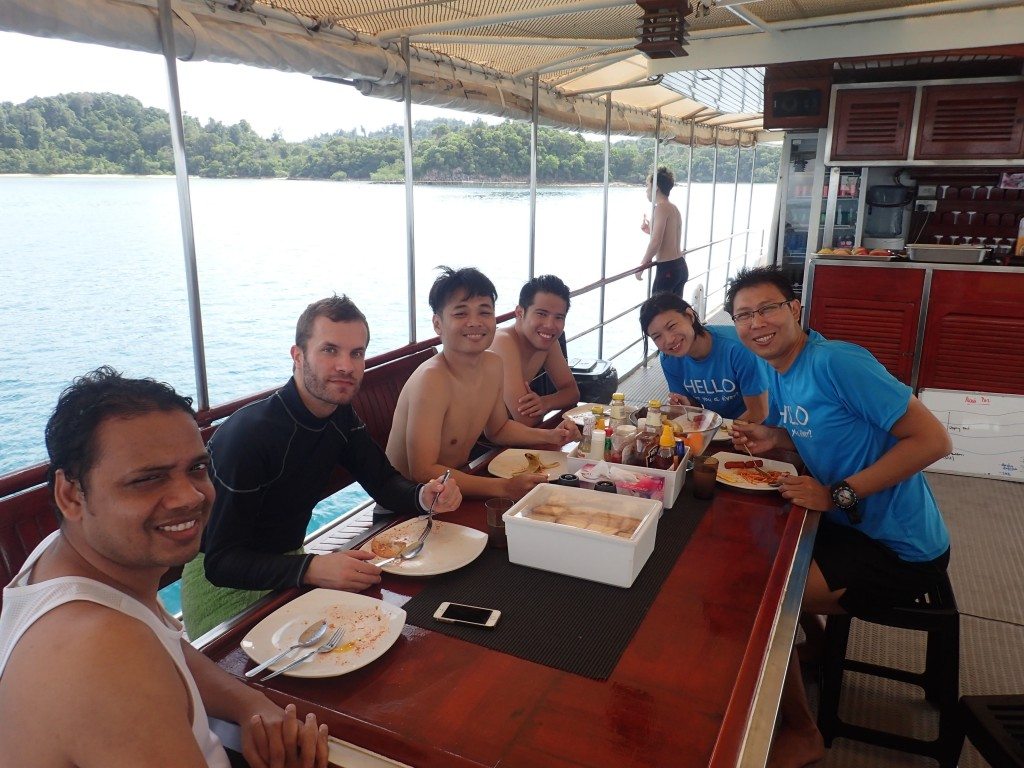 And…. there's the rest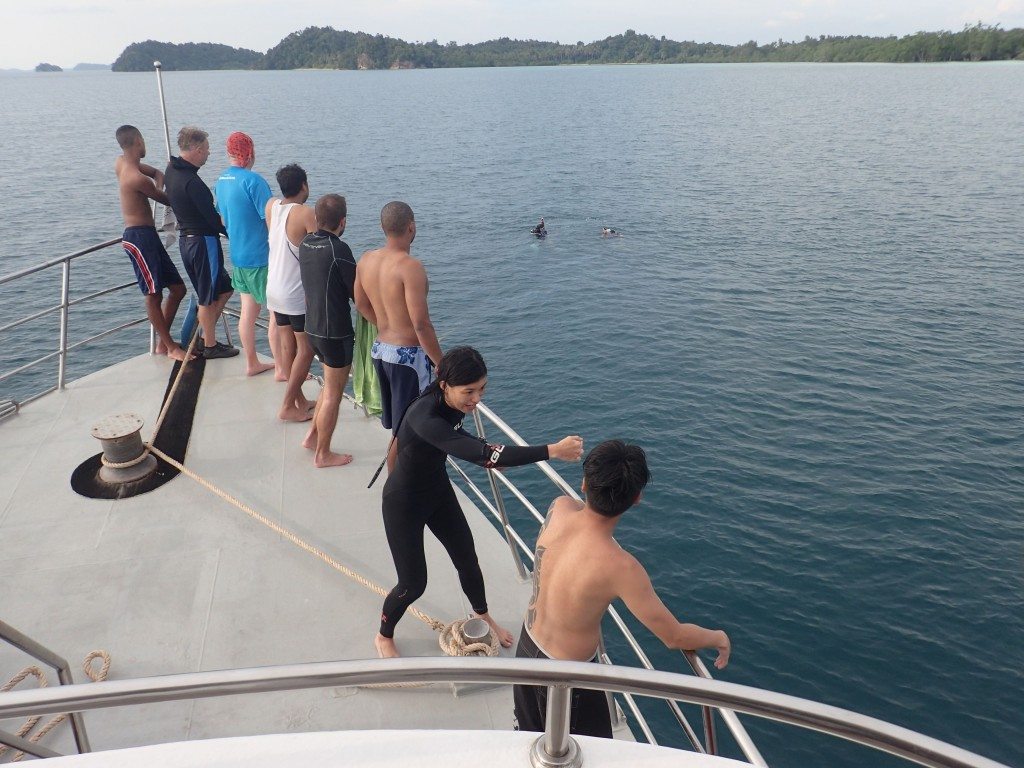 Everyone being spotters.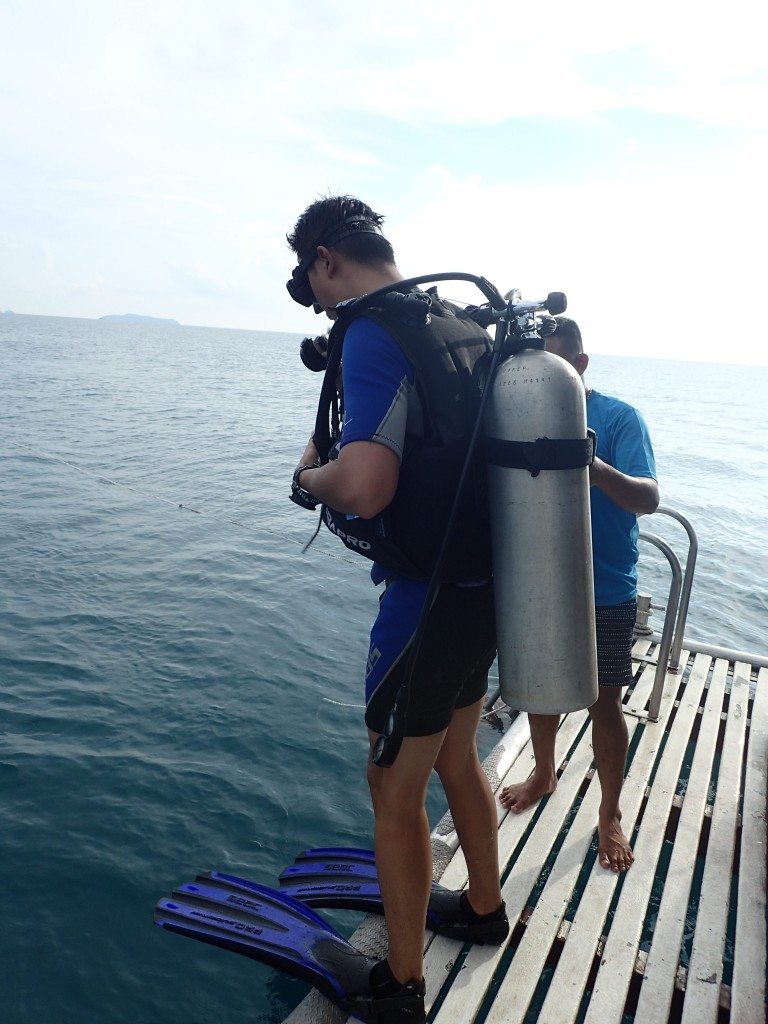 Marcus ready to jump in!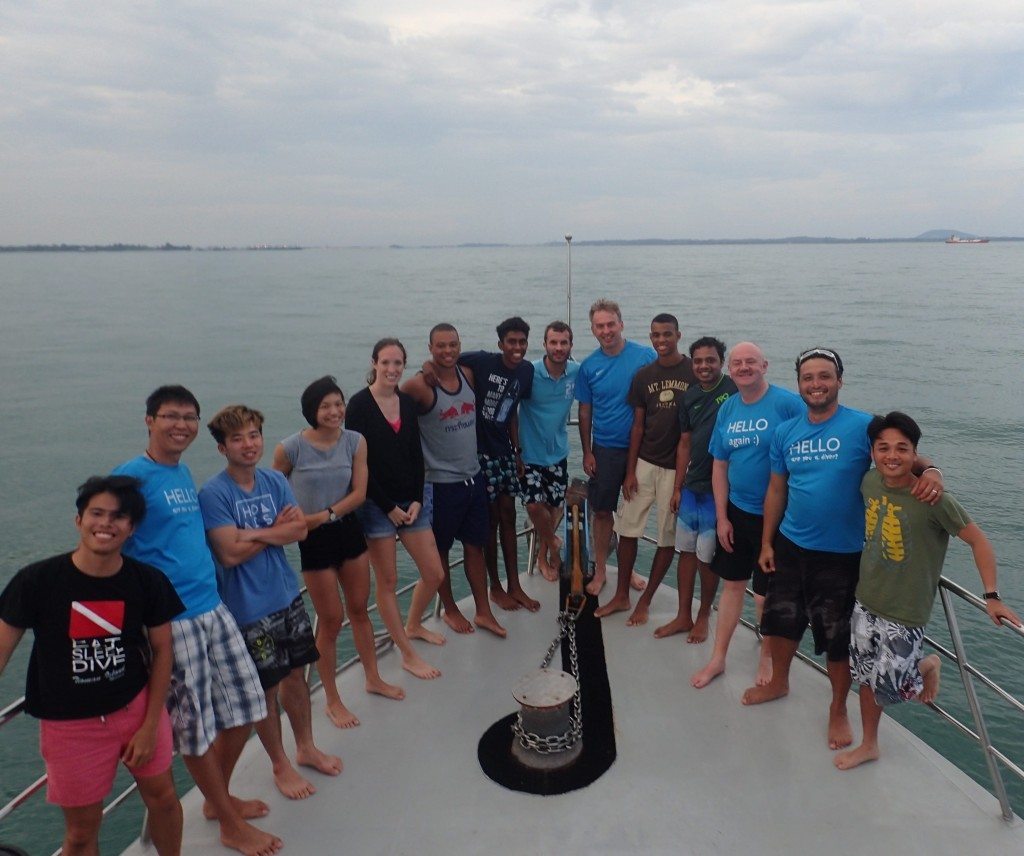 Group shot!