As MV Nautica visits Pulau Tioman on a regular basis, some of you might ask, what's the difference between the normal land trips and with an LOB.Out of the many reasons, the chance to visit further dive sites which will be hard to get to if you are diving from a resort. This time we have details of Labas for you.
Dive site information for Labas, Pulau Tioman at a glance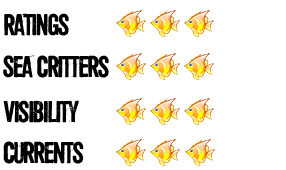 Ever been in a swim through? Now here's your chance to at the island right at our doorstep! Labas is identified by a series of outcropping rocks lying towards north west of Tioman Island, and these uniquely arranged rocks form a few cracks where divers may swim between! Labas also promises stunning underwater reef life, with huge coral formations where apart from your regular reef fishes, blue spotted stingrays, green turtles, and eels are a common sight. Practice your creature spotting by looking for them hiding among the rocks and corals!
As Labas lies slightly further off from the main island, currents may be a little bit stronger if not planned properly. However, with properly dive site planning, this dive site is accessible to even Open Water Divers! The rocks can act as a shield against the currents while the divers can explore the sheltered reef starting at 5m. Advanced divers and above may try their luck, as the currents may even bring in a few shark. And Labas can go down to 24m, also making it an excellent site for the Advanced Divers course! See you soon onboard MV Nautica to Tioman!