As MV Nautica visits Pulau Tioman on a regular basis, some of you might ask, what's the difference between the normal land trips and with an LOB.Out of the many reasons, the chance to visit further dive sites which will be hard to get to if you are diving from a resort. This time we have details of Magician's Rock for you.
Dive site information for Magician's Rock, Pulau Tioman at a glance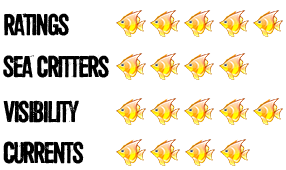 Magician's Rock, rarely heard of, and even more rarely dived, is a dive site barely accessible from Tioman. Located inexplicably far from the main island, Magician's Rock is renowned for legendary currents and mythical sightings. Choosing the proper time to dive this site is imperative to minimise the effects of the currents, and that is not within the luxury of land based dive operators who have a schedule to comply to. This intense dive site is definitely not an easy site for the inexperienced.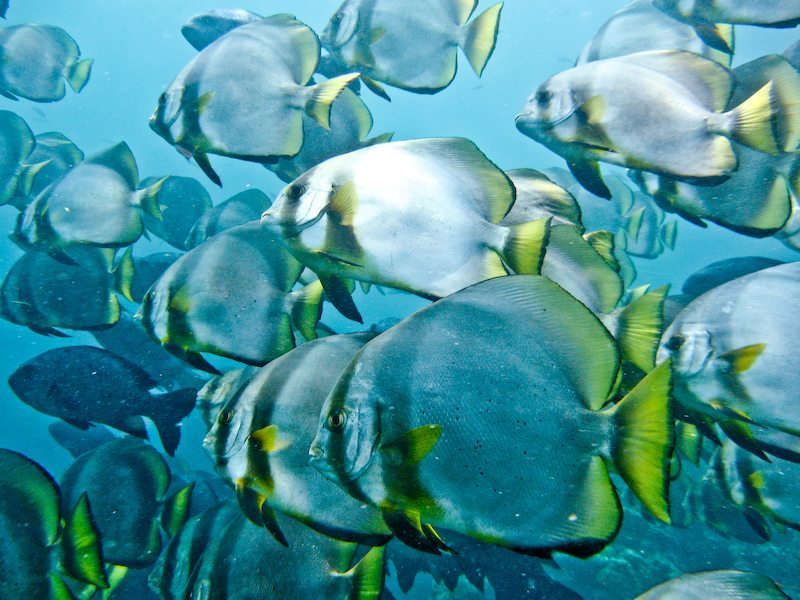 Soar with the whale sharks and manta rays in the months closer to the monsoon season. Yes, that's right, manats do make an appearance in Pulau Tioman waters however they are very rarely sighted. Sometimes, albeit rarely, they even appear in May, the middle of the season! Schooling batfishes circle around the divers so boldly and closely, in sheer numbers you would never expect! The majestic Spanish Dancer is also commonly sighted at this site, a privilege not often granted to the other dive sites. Be mesmerised as it undulates across the water column right before your very eyes! Go ahead and bring your Fish ID slates or refer to our Pacific Marine Creature Guidebook we have on board to verify the species of all the different moray eels you'll meet on the dive. This underwater pinnacle starts from 8m and descends to 25m; while depth is not an issue for the inexperienced, the currents may prove to be. Our very qualified divemasters and instructors will be glad to provide tips and pointers along the way, and choose the best route to dive. Don't wait any longer and come on board MV Nautica as we sail for Magician's Rock on special occasions!